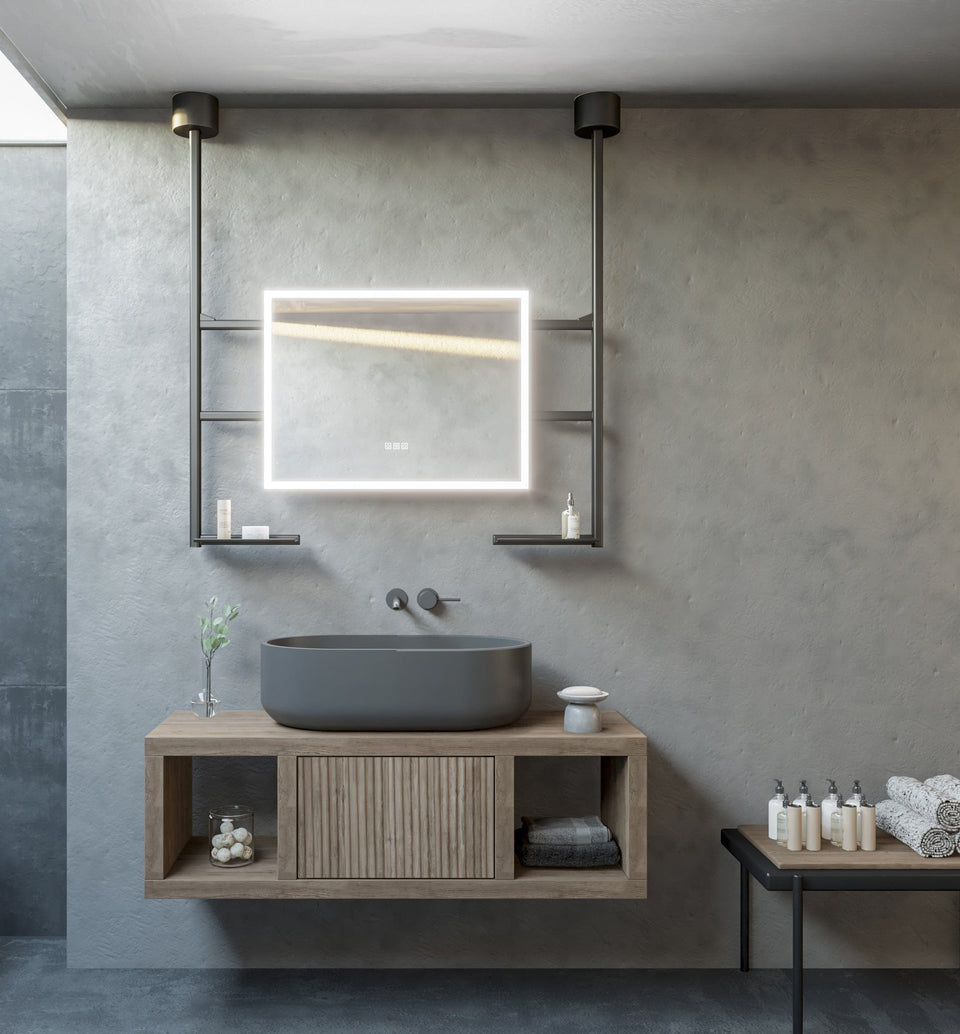 IO-D bathroom vanity system
/
Awarded by German Design Award 2022, Good Design Award 2022, Gran Prix Du Design 2023, Archiproducts Design Award 2022.
An accessories storage system for the bathroom with a rectangular mirror, made up of two aluminum uprights fixed to the ceiling and horizontal crosspieces that support the rectangular mirror. The vertical uprights are equipped with LED lighting integrated into the rear. The set includes two horizontal crosspieces on which two shelves measuring L 30 cm x D 12 cm are attached. The rectangular mirror measures: L 80 cm x H 60 cm and is equipped with 3 touch buttons to turn the light on/off, select the color temperature and activate the anti-fog system. The accessories listed at the bottom of the page can be added to the structure. The mirror requires fixing to the wall.
Total dimensions of the structure: H 157.5 cm x W 137.4 cm x D 21.7 cm.
Prices are intended VAT and and shipping costs excluded.
Contenitore Portaspazzolino
/
Contenitore in metallo verniciato accessorio da abbinare alla mensola porta phon per essere utilizzato come portaspazzolino. Accessorio compatibile solo con struttura per il bagno IO-D
I prezzi si intendono IVA esclusa.