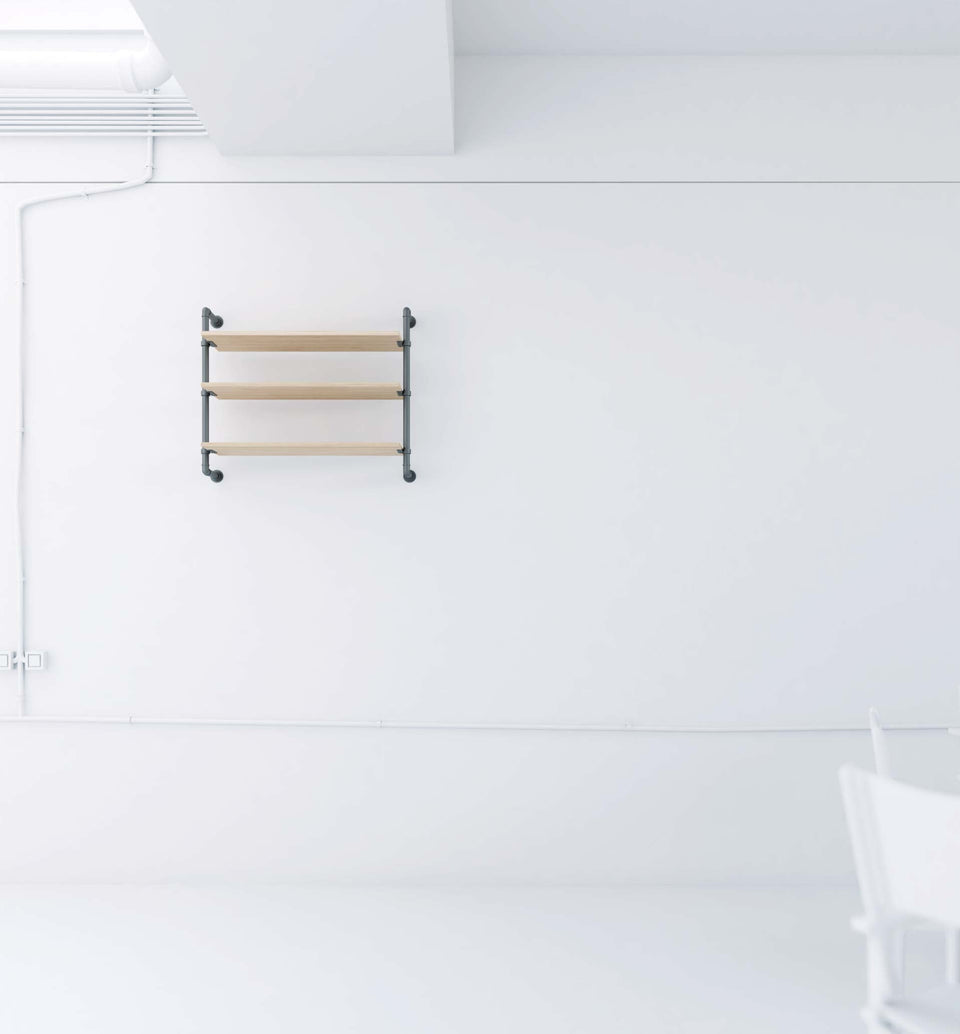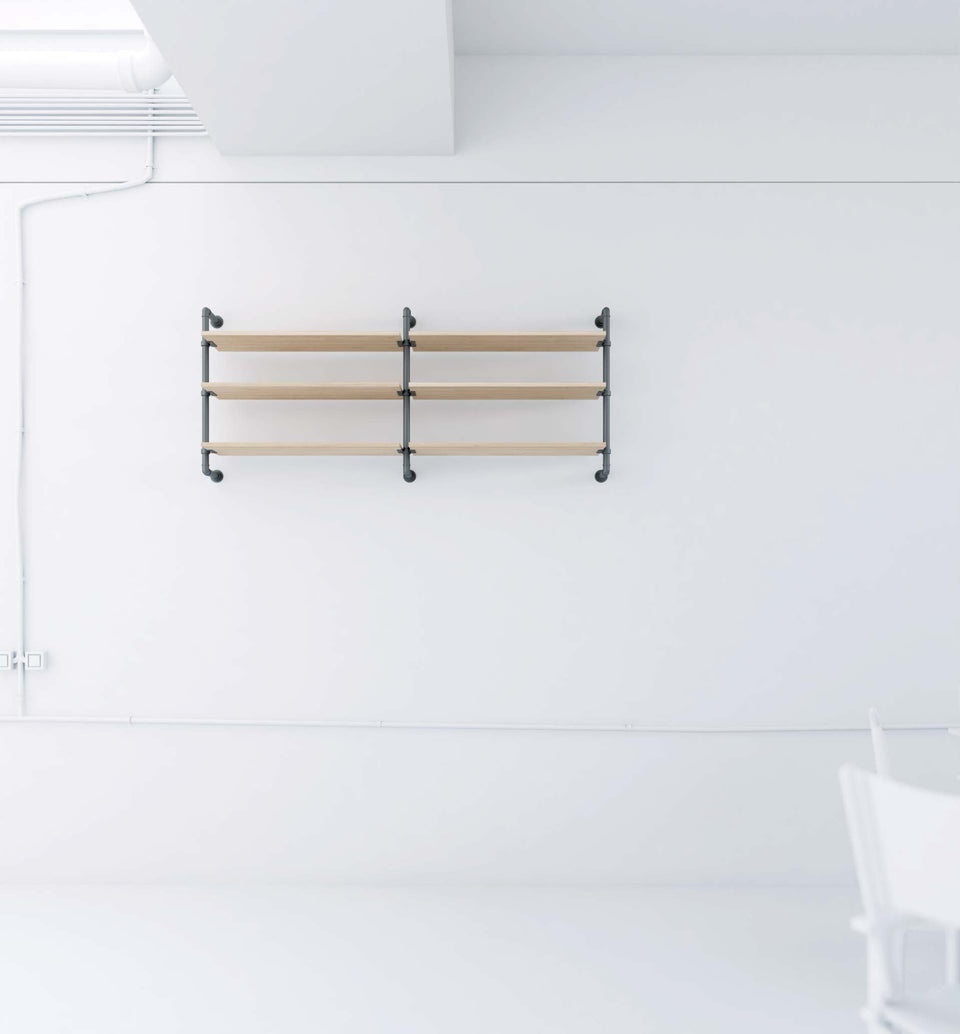 Pipe bookcase
/
Pipe is a wall-mounted bookcase and modular shelving unit made of hydraulic pipes, metal supports and melamine shelves.
Shelves are screwd into the metal supports, that are anchored to the studs.Combining the studs and shelves you can create endless combinations that can perfectly fit in your space.
You can choose shelves position.
The melamine shelves measure P 31 cm x H 1,8 cm.
VAT and shipping costs aren't included in the price.