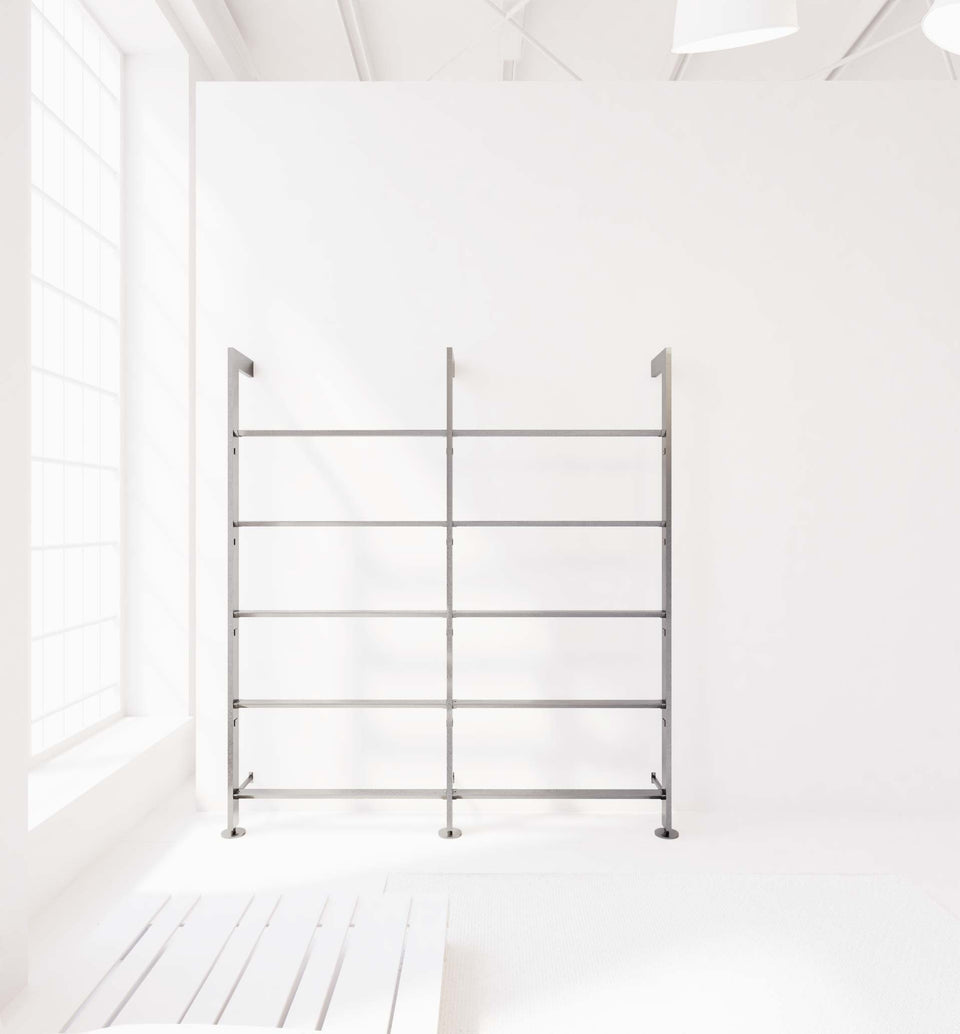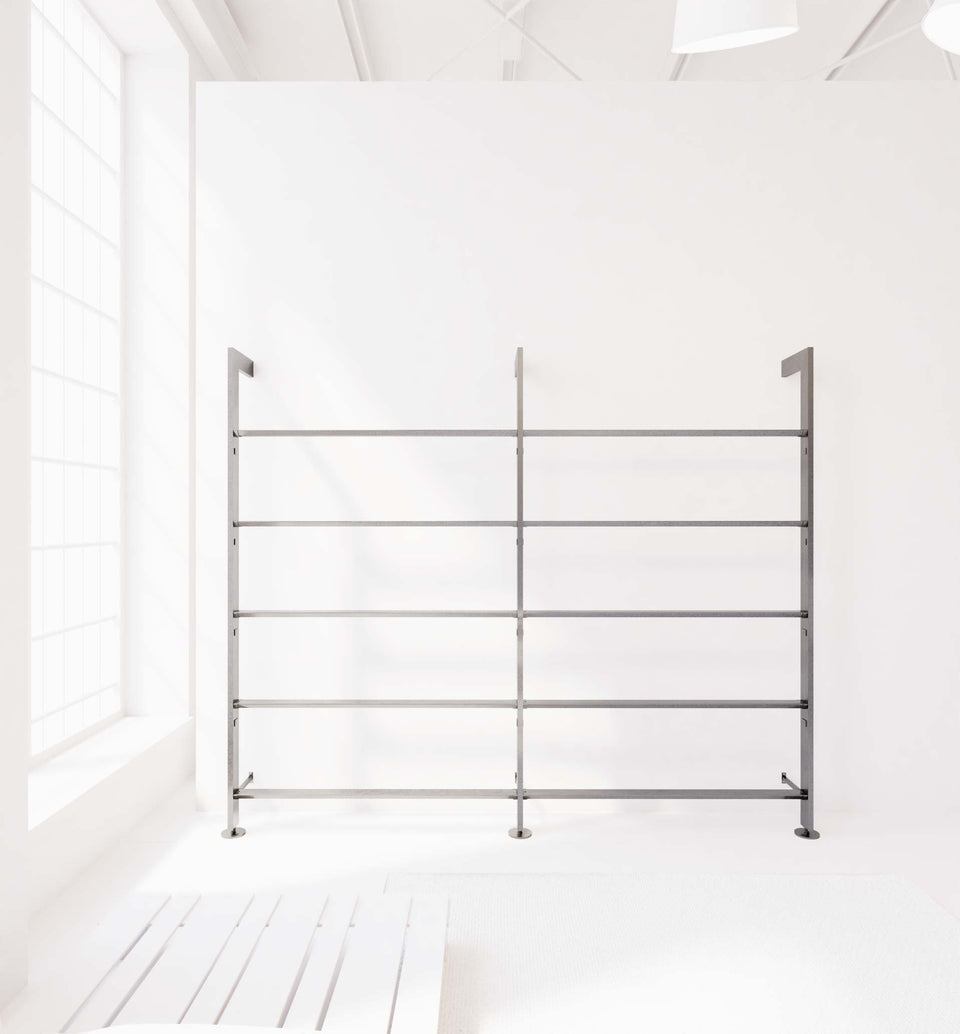 Giostra-L wall-mounted bookcase
/
Giostra L is a wall-mounted bookcase fixed to the floor. It is composed of studs and crossbeams (5 for H 208 cm and 6 for H 238 cm and 268 cm). It is easy to assemble, you can customise it with wooden or metal shelves and wooden cabinets. The distance between horizontal beams is 38,7 cm, while the distance of the last row from the floor depends on the frame height. All accessories need to be screwed into the crossbeams. Equipped with adjusting feet to adjust height up to 6 cm. Finally, the structure made entirely of aluminium is extremely lightweight, functional and resistant to water.
Contact us for a customised solution. 

Mensola alluminio
/
Mensola in alluminio da avvitare sulle traverse della libreria da parete Giostra L e della parete divisoria Vertical Line.
Disponibile in tre lunghezze 60/90/120 cm, altezza: 2 cm e profondità 31 cm.
Mensola 31
/
Mensola in melaminico rovere castano chiaro da utilizzare con la libreria divisoria Vertical Line e le librerie a parete Giostra L, Outline e Pipe.
Disponibile in 3 lunghezze 60/90/120 cm, altezza: 1,8 cm e profondità 31 cm.