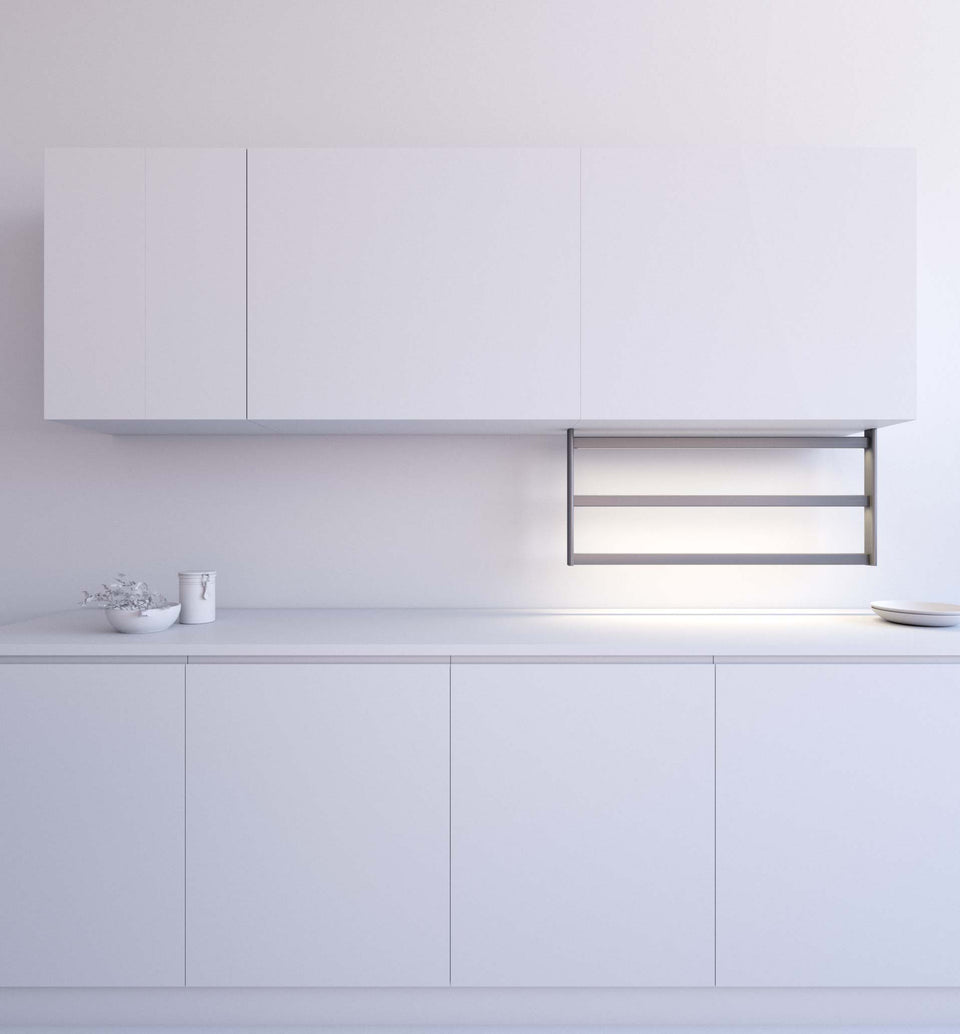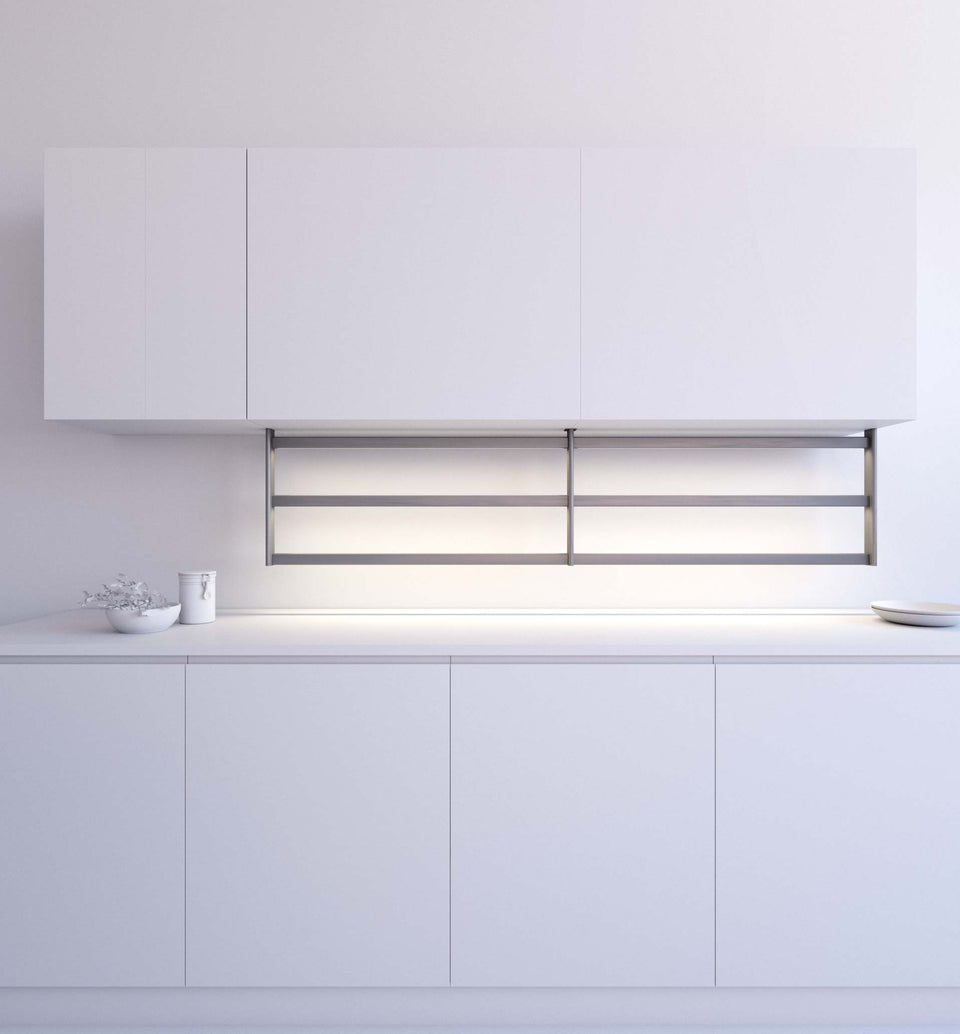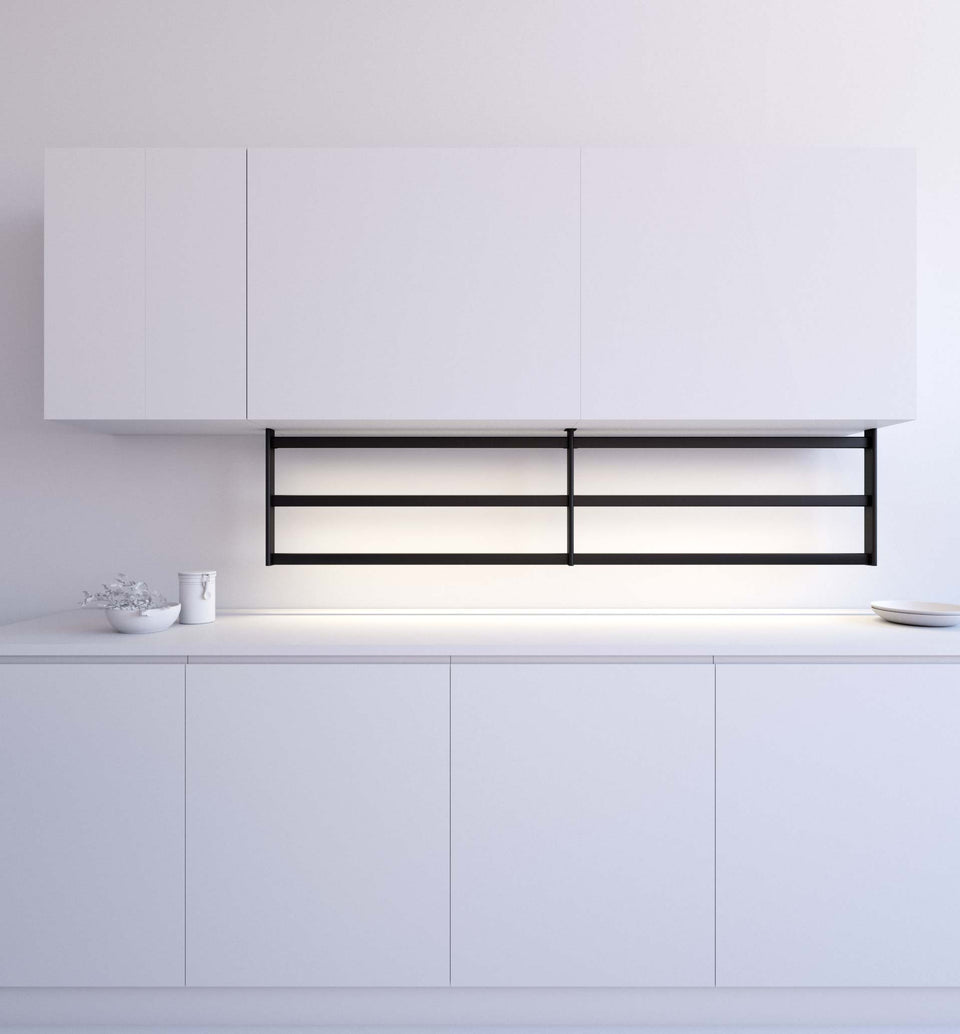 Hang Lux sottopensile con LED
/
Hang Lux awarded by Good Design Awards 2020, Archiproducts Design Awards 2020 and New York Product Design Award 2021.
Hang
LUX
is a suspended kitchen racks system fastened to the cabinet base. Unlike
Hang system,
each crossbeam is equipped with LED lighting to enlight the worktop. On the upright there is a touch switcher to turn on/off and control light intensity. The structure has a cable with a transformer and a plug. 
To keep the structure safe it is necessary that Hang system is wide as much as the cabinet base. 
Each module consists of three crossbeams where you can hook the accessories.
The system measures H 42 cm x D 14 cm (shelf included). 
VAT and shipping costs aren't included in the price.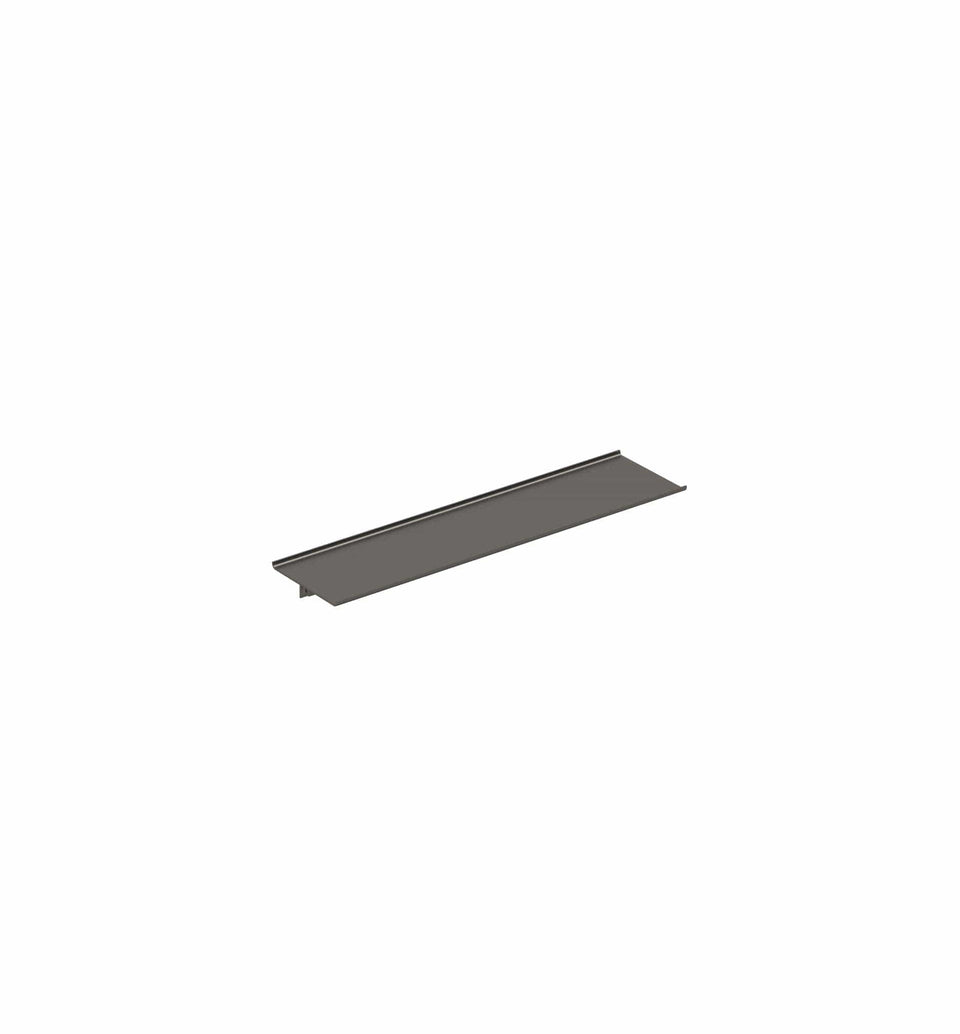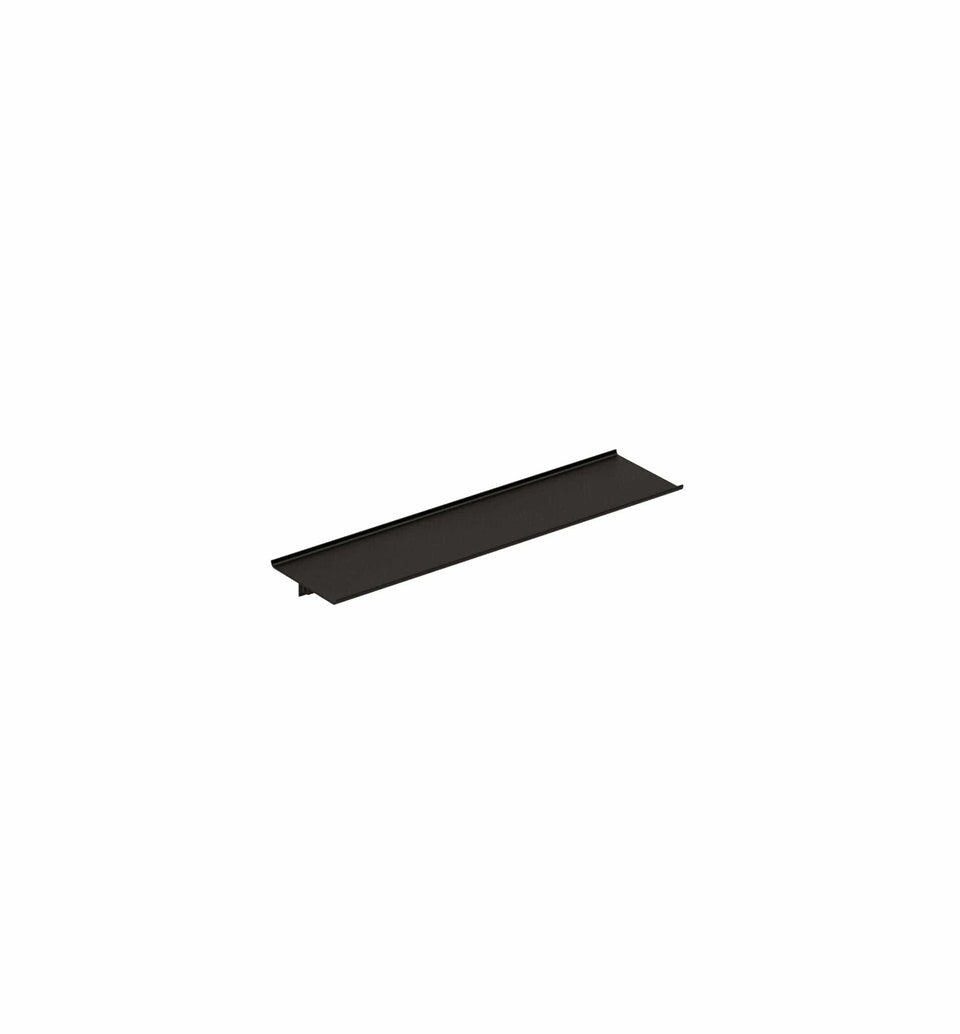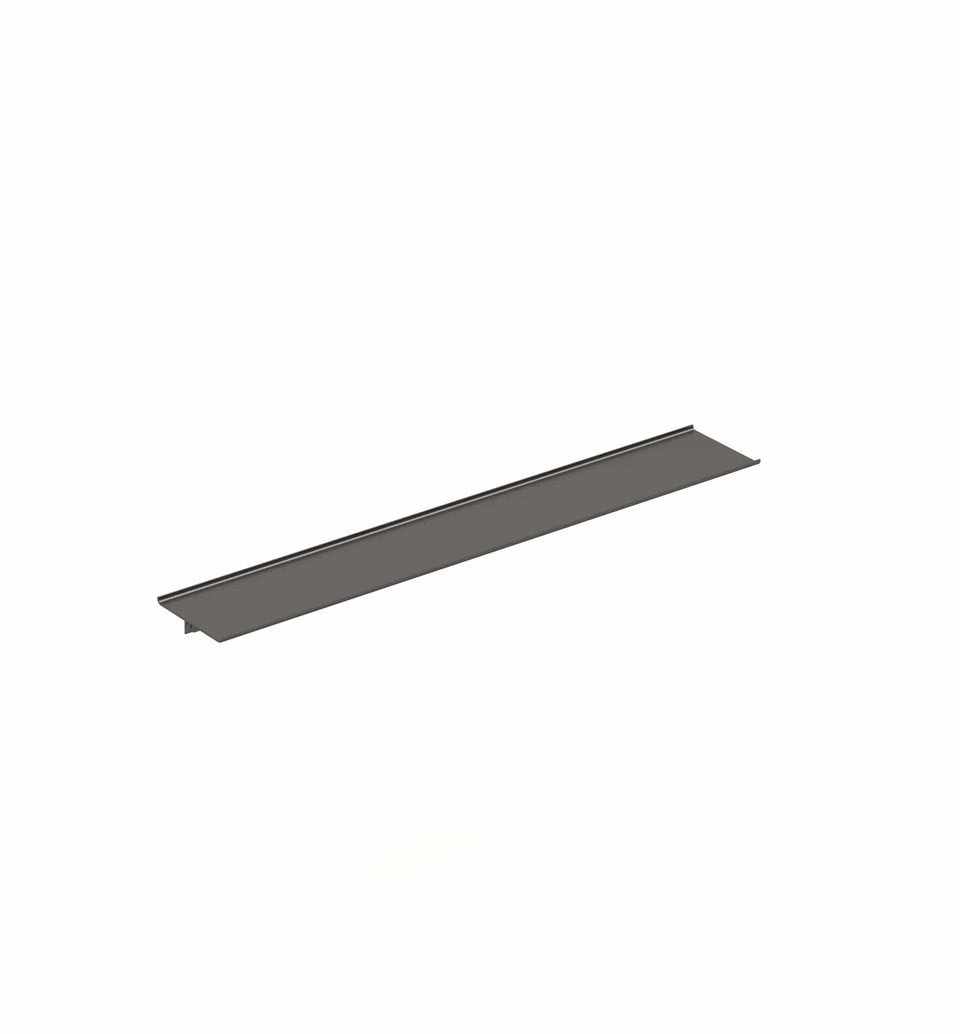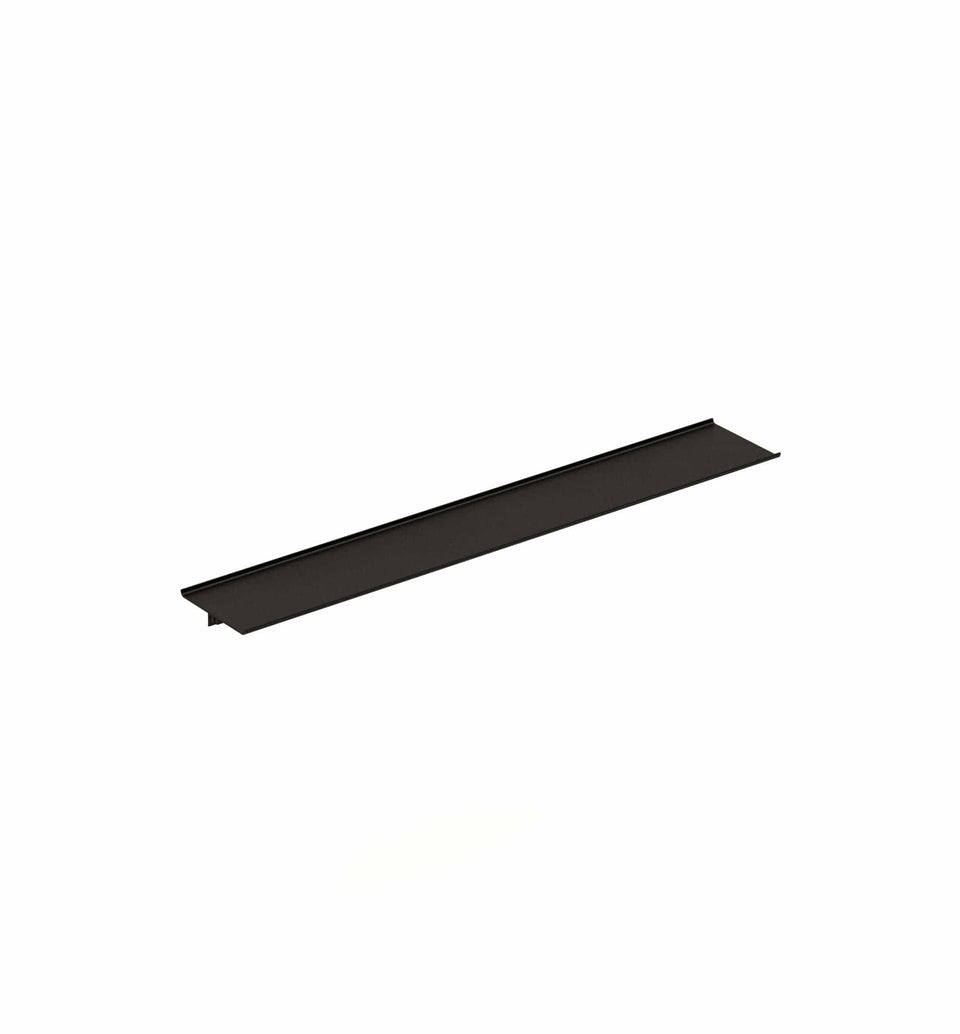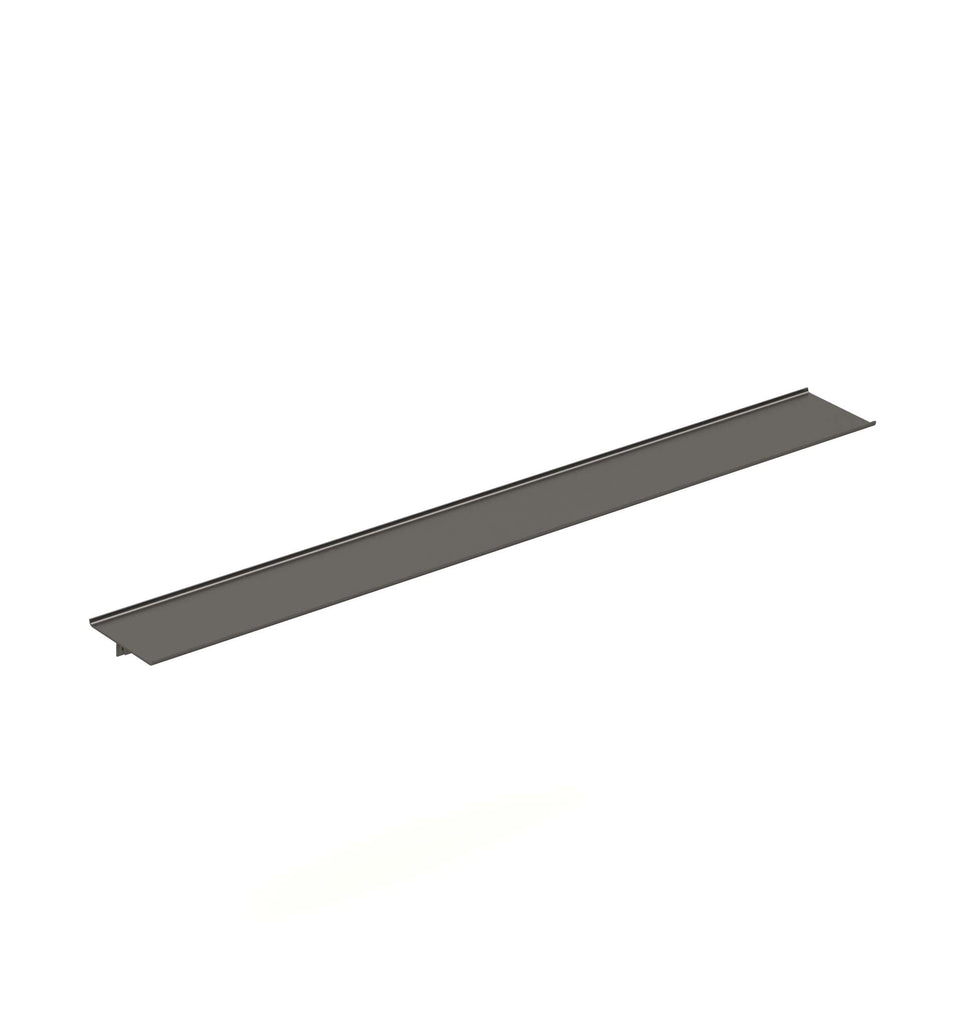 Shelf Hang
/
This aluminium shelf is only compatible with the Hang because it has a specific interlocking base for that structure. The shelf is 2,4 cm high and 14 cm deep and should be mounted close to the wall. It is recommended to place it in the two lower crossbars otherwise it becomes unusable.
Available in three lengths: 55/85/115 cm.
Knife block
/
This knife block is only compatible with Hang kitchen racks system. The knife block consists is made of aluminum for the hanging part and wooden for the rest (beech finishing).
L 25 cm, H 20,4 cm, P 5,3 cm.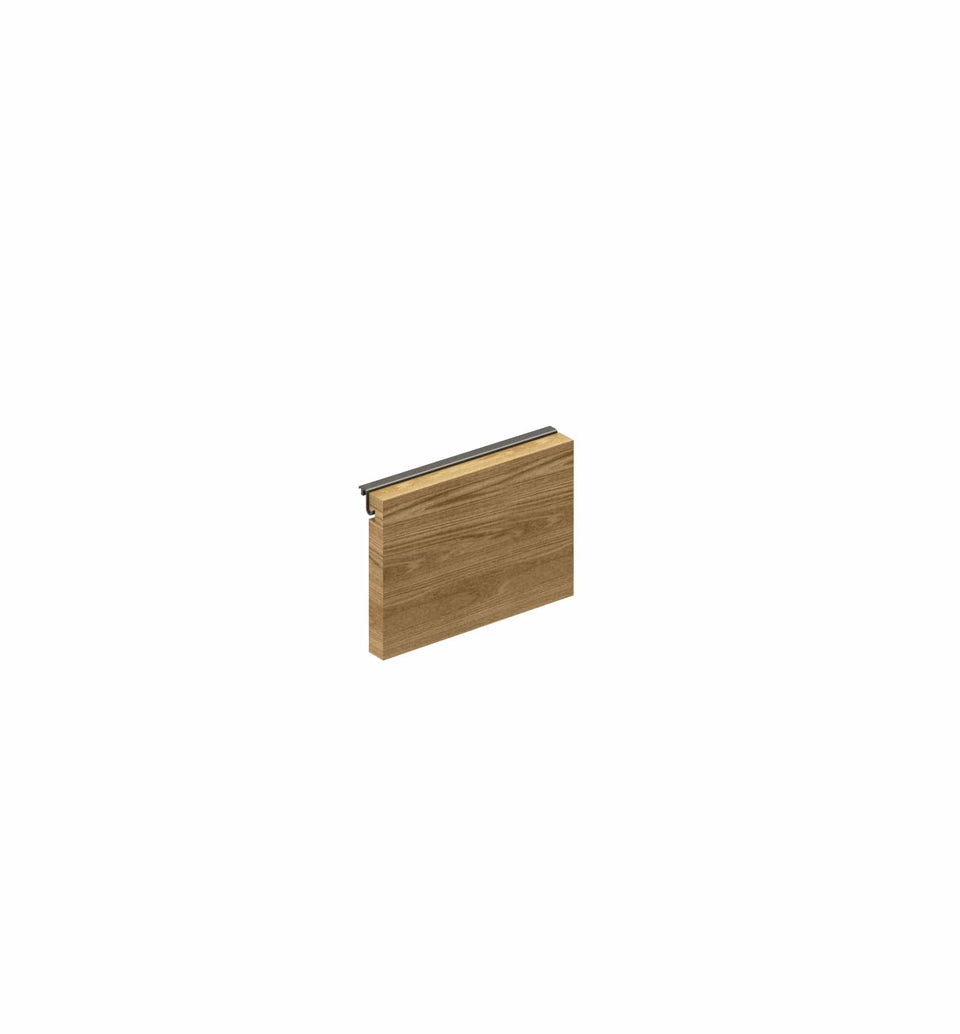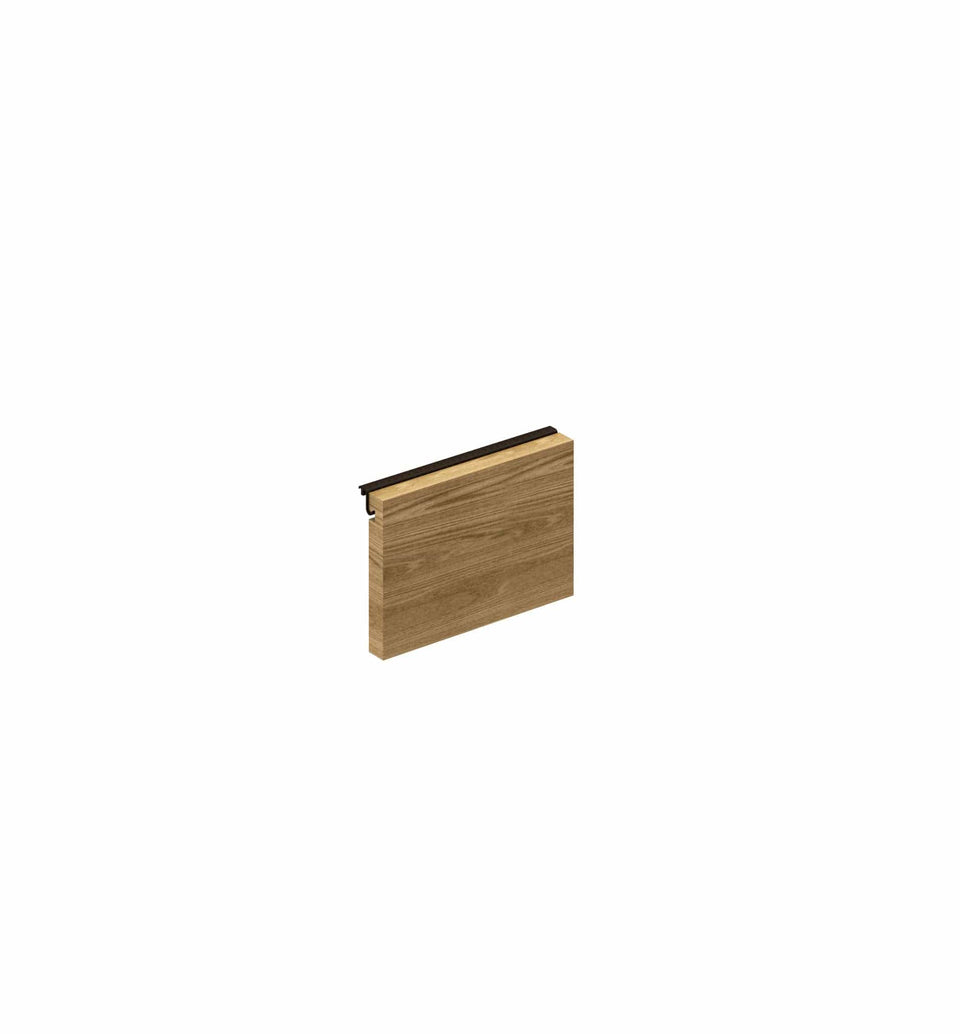 Choppig board
/
This chopping board is only compatible with the structure Hang. The chopping board is made of wood (beech finishing)with an aluminum hook.
L 30 cm, H 20,4 cm, P 4,8 cm.